I was a speaker in the phpxperts seminar 2010 here in Dhaka. The event was fabulous! Big crowd; Big arrangement; Excellent show! Nearly 400+ people participated the seminar with a festive zeal and waited 6-8 hours until it reached to the end! That was awesome. The other topics for the seminar was also very interesting and covered a wide variety of subjects.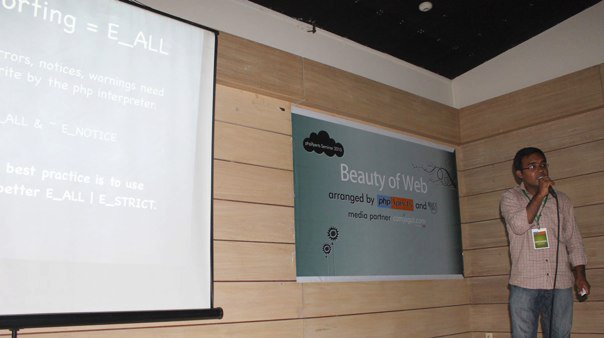 Here is my talk, "Even Better Debugging; equipped yourself with powerful tools". It was aimed for the PHP developers to make them aware of the debugging techniques from primitive to the advanced. Anyway as the time was limited to only 14 minutes i couldn't cover much interesting things. Have a wish to create the second part of this slide. Any of your comments, feedback will be appreciated!!
Here is a brief description of the event in the MSDN community news blog. You can also enjoy the video of this seminar from here:
http://video.comjagat.com/watch_video.php?v=32b20243170400b
http://video.comjagat.com/watch_video.php?v=b30d200bbb5822d
Thanks.